Regular price
$180.00 USD
Regular price
Sale price
$180.00 USD
Unit price
per
Sale
Sold out
Electric Heating Drying Oven have a double-layer tempered glass observation window, adjustable shelf area and number, forced convection, low noise hot air circulation system, and two types of temperature controllers—pointer and microcomputer intelligent controllers—are all included.
It is not appropriate for volatile, flammable, explosive, or other products. It is suitable for industrial factories, labs, research, and other departments for drying, baking, and heat treatment heat. to prevent setting off an explosion.
Basic labs and workshops are good for routine testing for mining and industrial companies, but prolonged continuous use is not advised. It is not advised to seek greater temperature uniformity and a high sample water content.

Product introduction: 
● Heating drying oven is designed for the use of sterilizers, melting pots, drying ovens, and laboratories in industrial factories and other departments.
Feature:
● There are three sorts of controllers. Microcomputer intelligent type, LED microcomputer controller, and pointer controller.
● The outside is composed of premium cold-rolled steel, coated with a metallic coating. Excellent color scheme that works well for both workshop production and research labs.
● Two types of inner chamber materials—mirror stainless steel and regular cold-rolled stainless steel—allow for easy viewing of the materials within. 
● An air circulation system with low-noise fans and an air cycle duct helps to maintain a more consistent temperature. A rapid warm-up time and a consistent temperature inside the inner chamber are guaranteed by the appropriate air circulation.
● High-temperature heat pipes for the heating element to ensure safety and longer life; high-temperature silicone for sealing the door; 
● Fan driven convection for 101series oven air circulation.
Technical Parameter:
 Model

Voltage




(V)

Temp
range 

(℃)

Accuracy




(℃)

Fluctuation (%)

Power (KW)

Overall dimension




(mm)




(H*W*D)

Packing size

(mm)
(H*W*D)

Net weight

(KG)

Shipping weight




(KG)

101-0(AS)

220

±1

±1

0.8~1.6

590*660*520

37.2

101-1(AS)

220

±1

±1

0.8~1.6

690*760*520

45

101-2(AS)

220

±1

±1

1.6~2.4

790*870*64

64.5

101-3(AS)

220

±1

±1

2~3

1050*980*700

80

84.5

101-4(AS)

220

±1

±1

3~4.8

1300*1210*1000

162

168

101-5(AS)

220

±1

±1

4~6

1300*1420*1200

189

197
The modes with "A" is LED microcomputer controller.
The modes with "S" is stainless steel inner chamber.
Share
View full details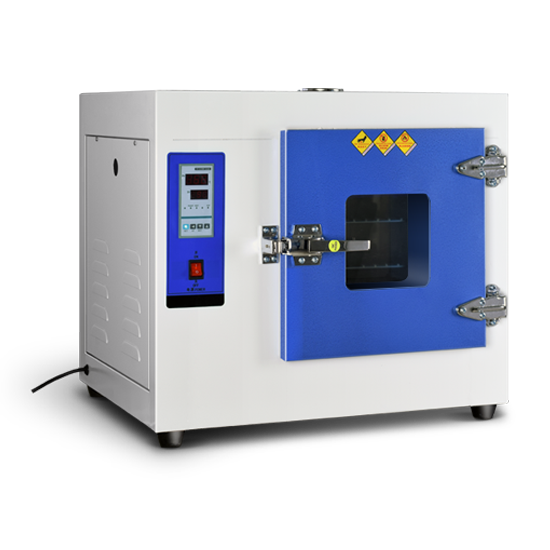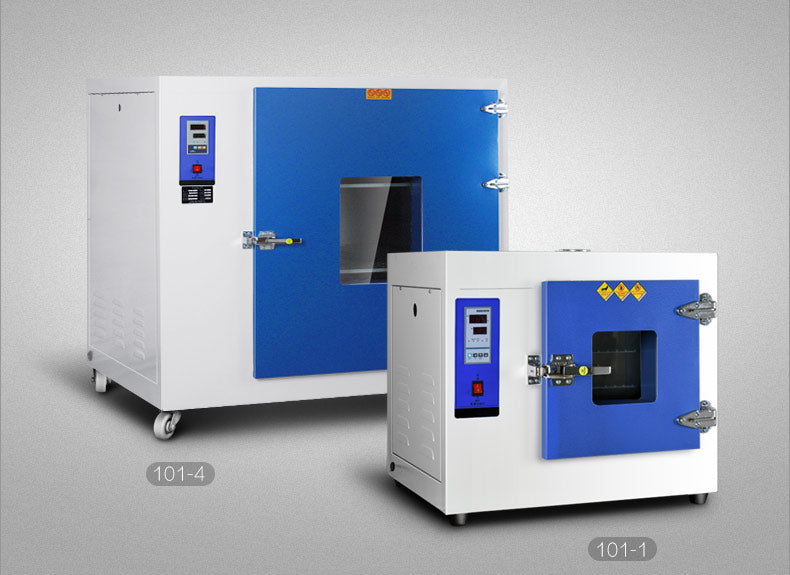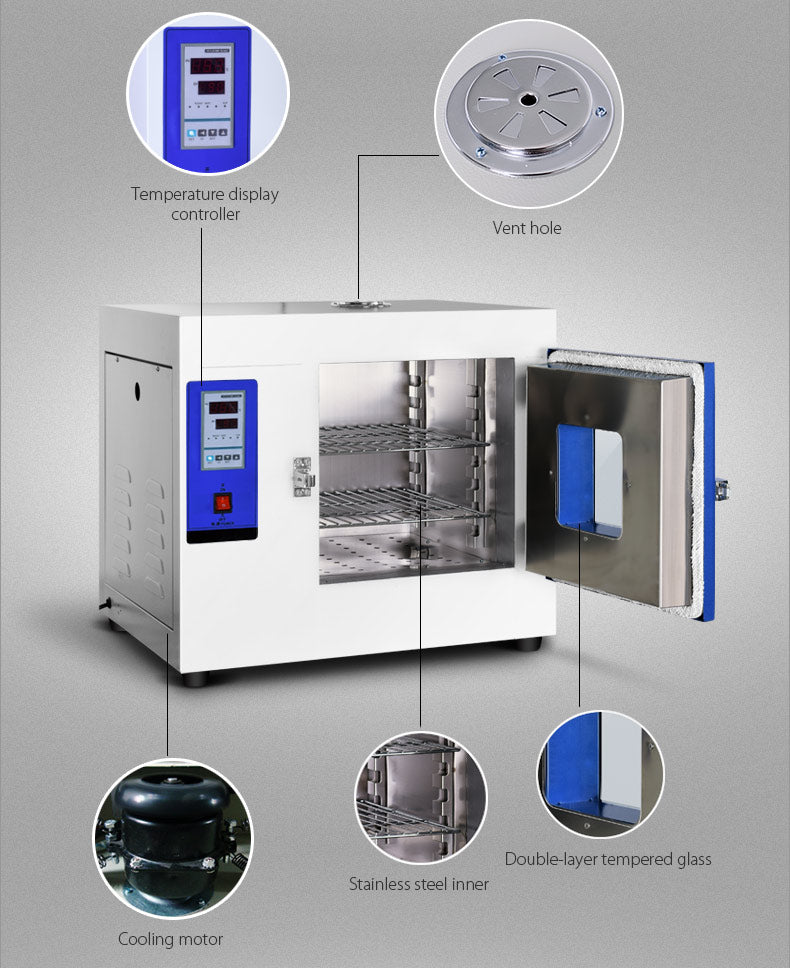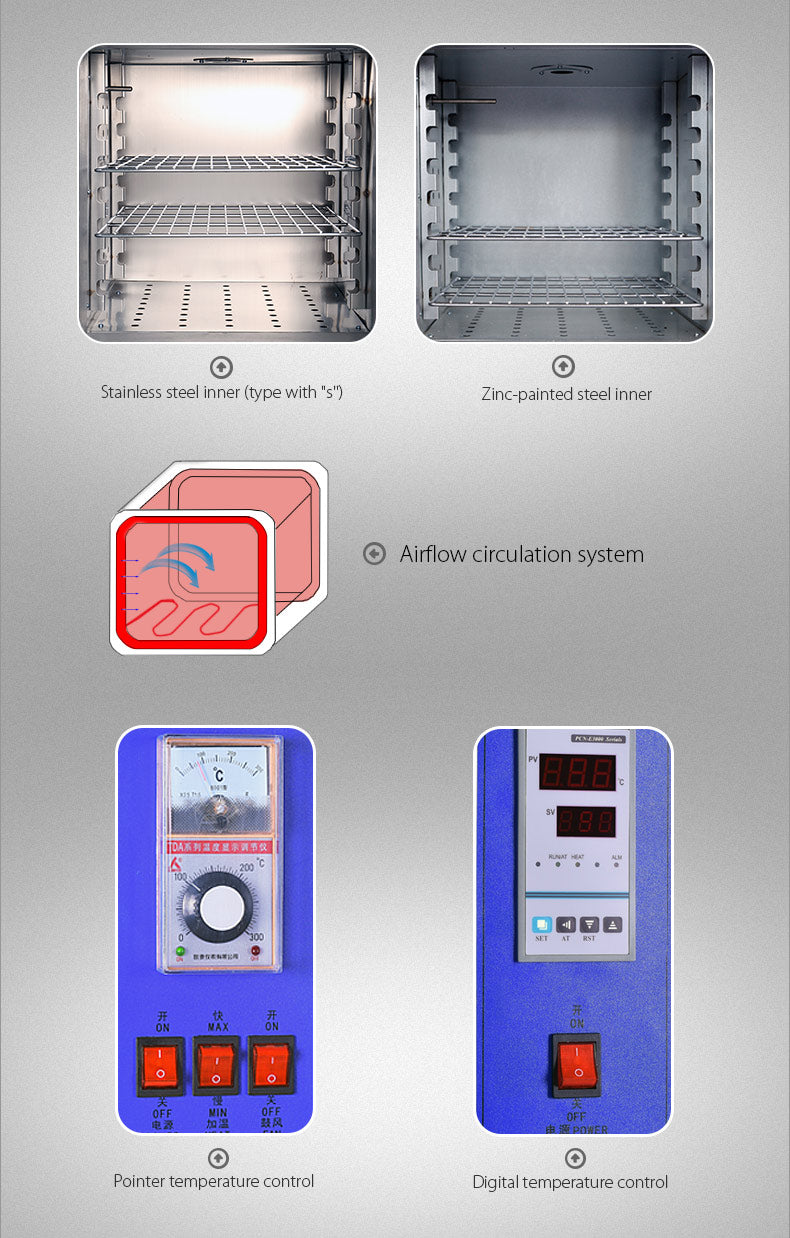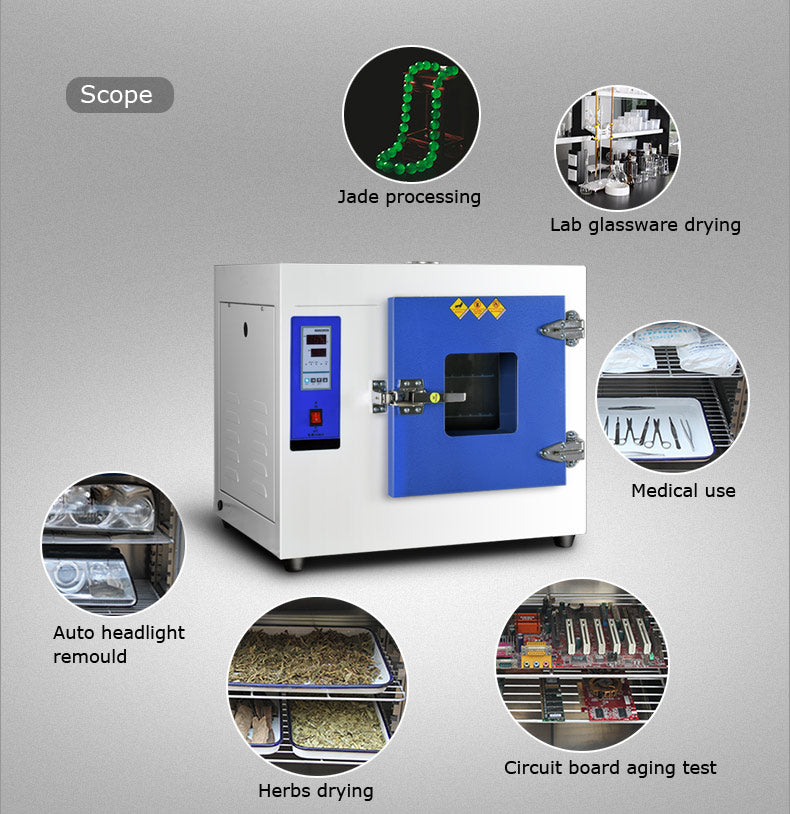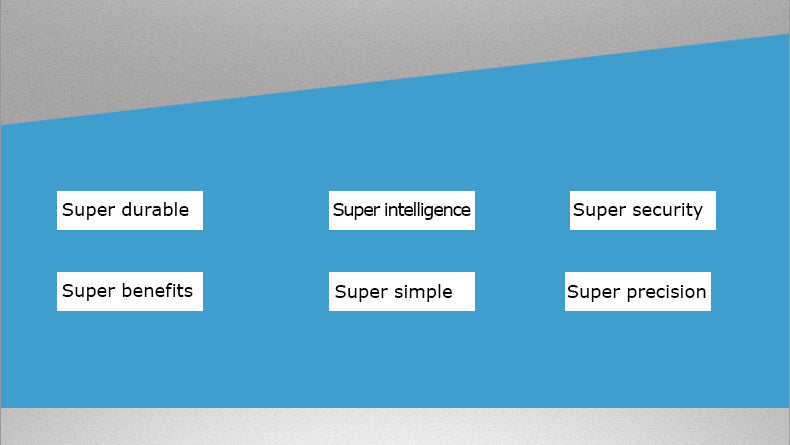 Get help with product selection and ordering