Regular price
$742.00 USD
Regular price
Sale price
$742.00 USD
Unit price
per
Sale
Sold out
The Kenton KH series of Industrial Air Blast Drying Oven is manufactured with an clever temperature control microcomputer with a digital display; a centrifugal wind wheel for uniform heat distribution; a wide studio area with quick heating times; and the option to install explosion-proof doors and locks.
Used for product dehydration and drying, it is appropriate for industrial, mining, and workshop batch production, and it may run continuously for an extended period of time.
widely used in the food and plastics business, hardware industry, alloy jewelry dropping, electroplating industry, electronics industry, leather industry, and so on; not appropriate for processing flammable or explosive materials.
Product introduction: 
● The Industrial Drying Oven is mainly used for dewatering, drying, and producing sectors including electroplating, electronics, alloy jewelry drip, food, plastics, leather, hardware, and other applications, but not for the very volatile. Things that can catch fire or explode to prevent an explosion. (If the specifications call for explosion proofing, you have to install safety features like blast doors and explosion-proof locks.)
Features: 
● Depending on whether the box is designed with a single door or two doors. Centrifugal wind wheel with a large diameter. uniform heating and cooling.
● The outside is composed of premium cold-rolled steel, sprayed with a shiny finish and a pleasing color scheme. Fit for any type of workshop production.
● Intelligent temperature controller with digital display, microcomputer-based intelligent PID control, and timed functionality.
● Huge wind wheel with a centrifugal diameter. uniform heating and cooling.
● Zinc plating and mirror stainless steel are the two versions' inner chamber materials.
● This series product has a big storage capacity and quick temperature rise.
● KH-100 series for the baking of products in the industries of leather processing, film screen printing, plastic, metal, and so on.
Technical parameter:
Model

Voltage
(V)

Temp
range

 (℃)

Accuracy
(℃)

Fluctuation (%)

Power (KW)

Inner size

(mm)

(H*W*D)

Overall dimension

(mm)

(H*W*D)

Packing size

(mm)

(H*W*D)

Net weight

(KG)

Shiping weight
(KG)

KH-100C

380

 

RT

+5~250

 

±0.5

 

±2

 

4~6

1000×600×500

1750×1130×700

1870×1210×780

152

156

KH-100A

4~6

1000×600×500

1750×1130×700

1870×1210×780

152

156

KH-100AS

4~6

1000×600×500

1750×1130×700

1870×1210×780

152

156

KH-110C

6~8

1000×800×600

1800×1350×800

 

 

 

KH-120C

8~12

1200×900×800

2000×1450×1000

2120×1530×1080

214

221

KH-120A

8~12

1200×900×800

2000×1450×1000

2120×1530×1080

214

221

KH-120AS

8~12

1200×900×800

2000×1450×1000

2120×1530×1080

214

221
Share
View full details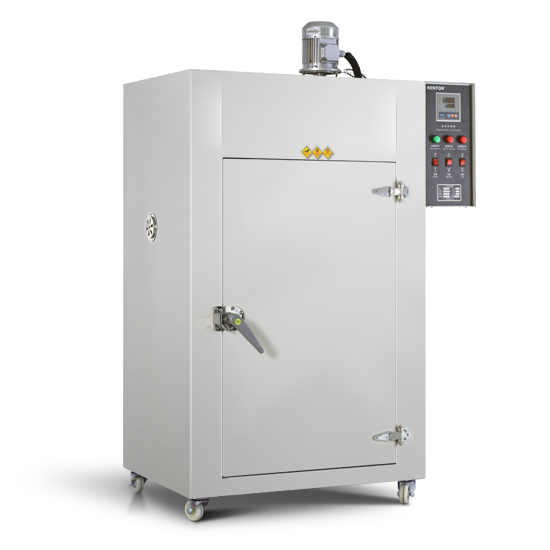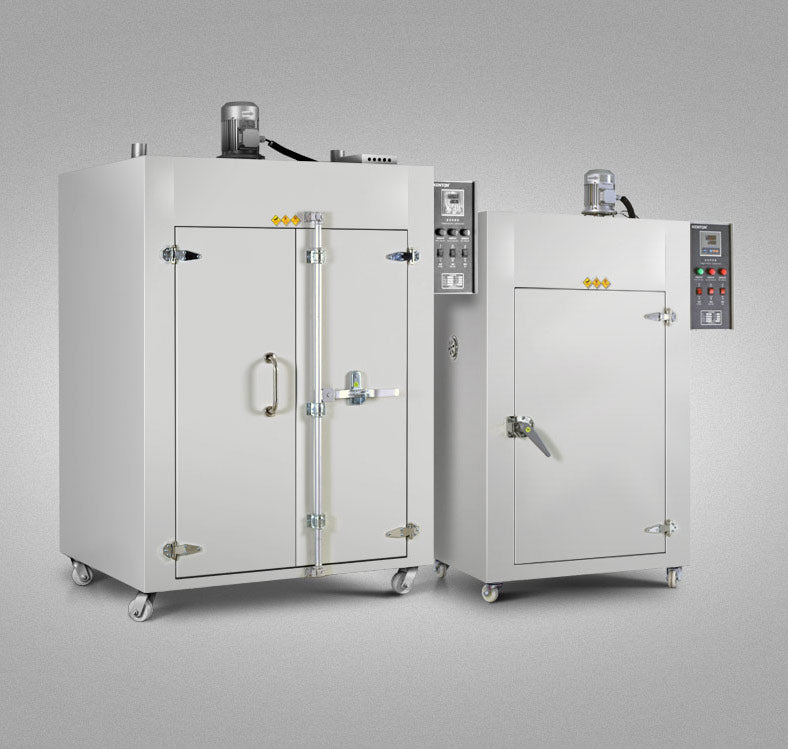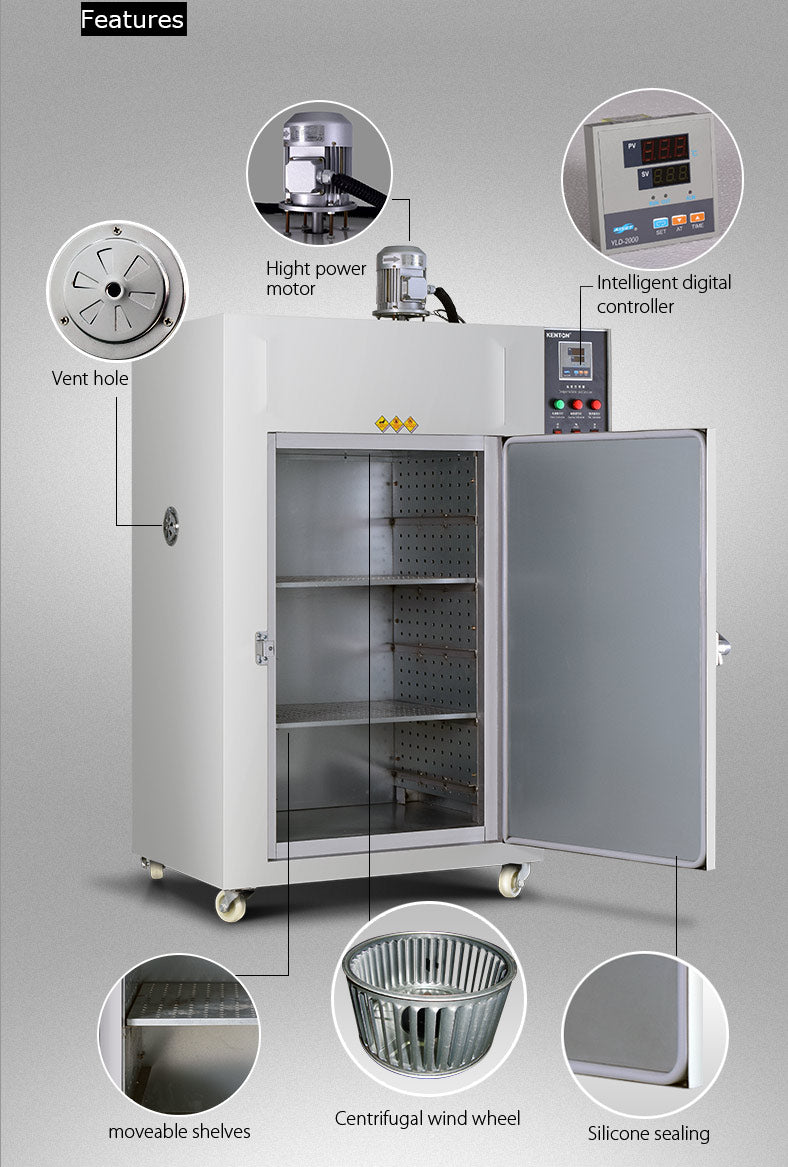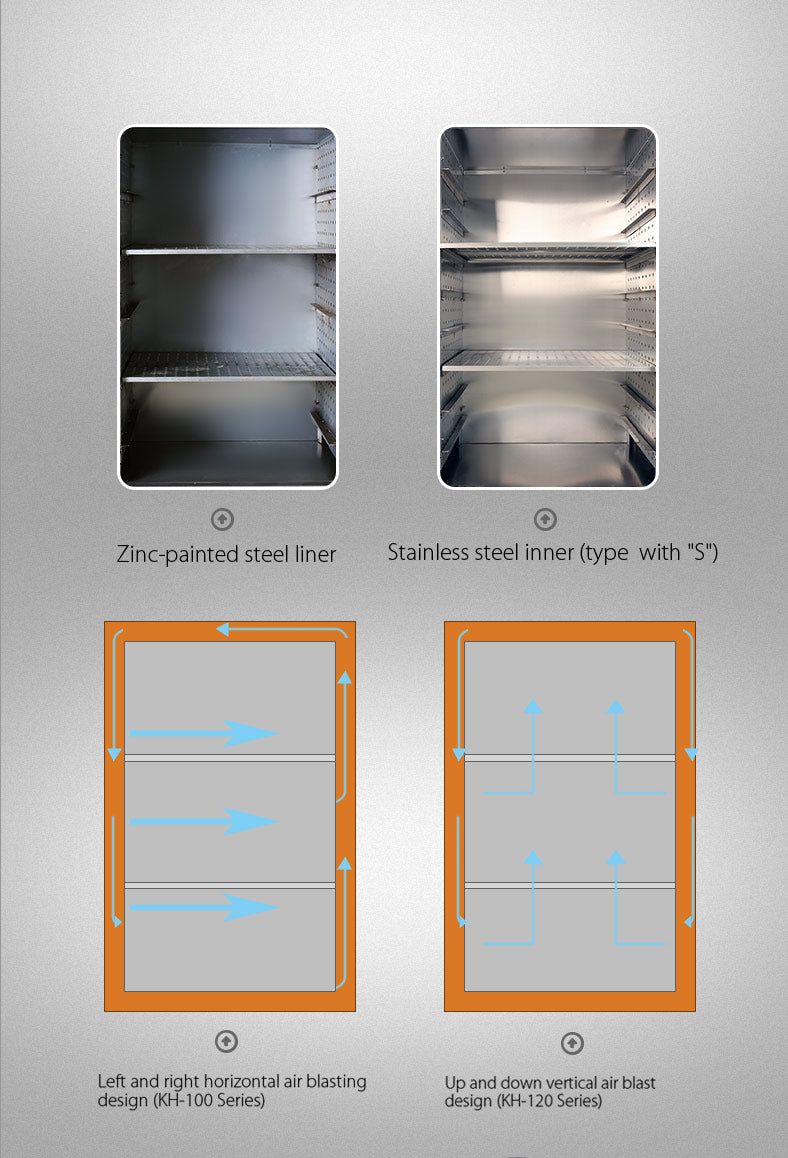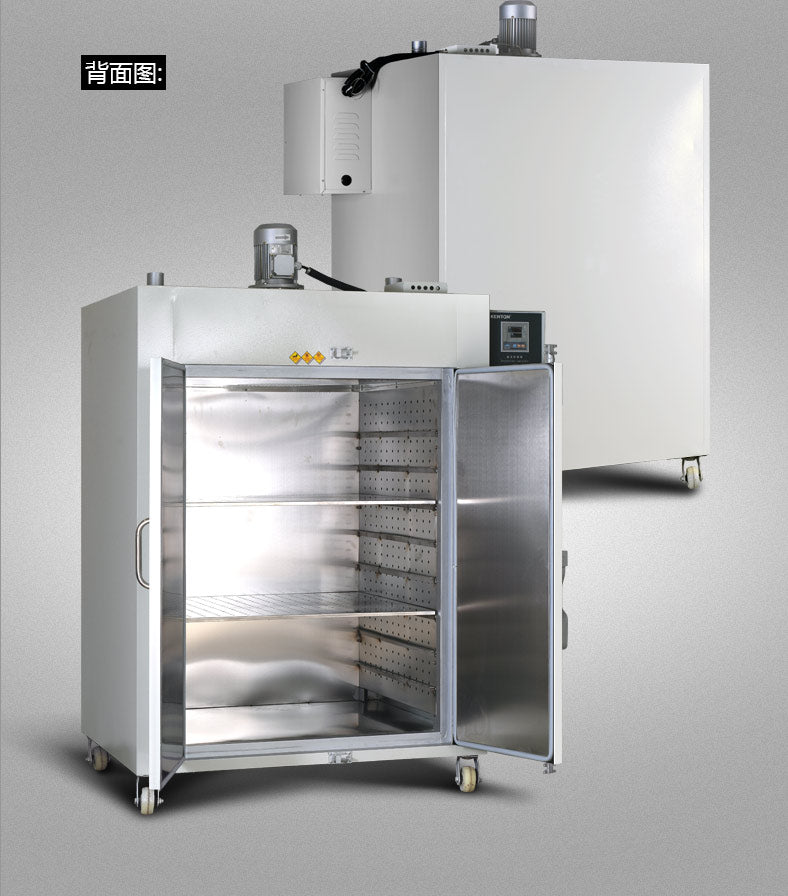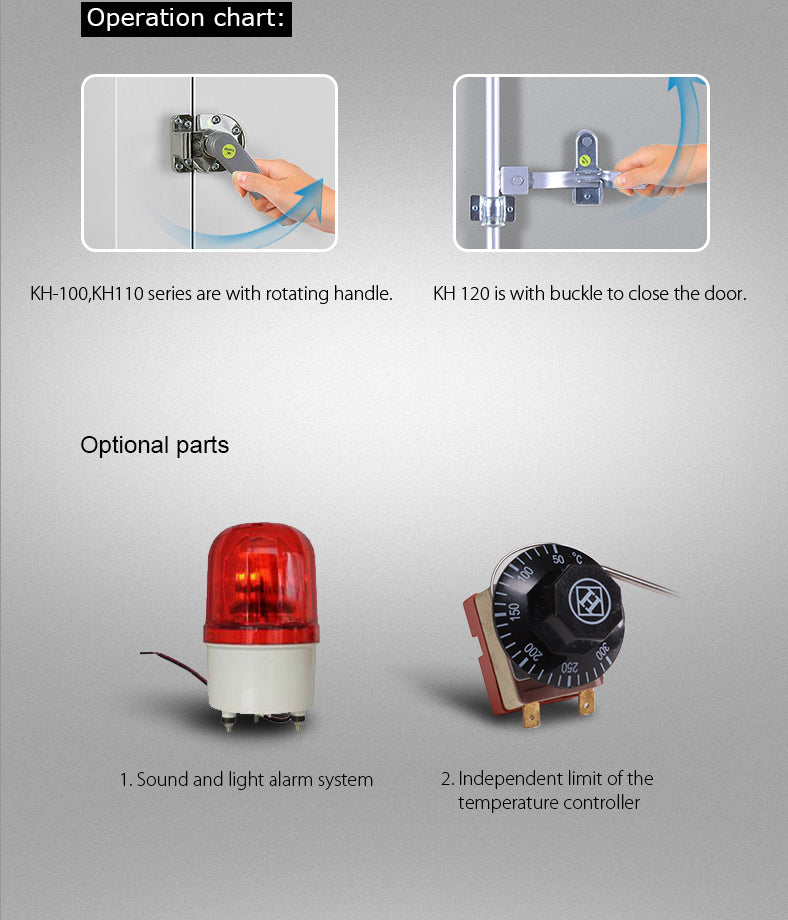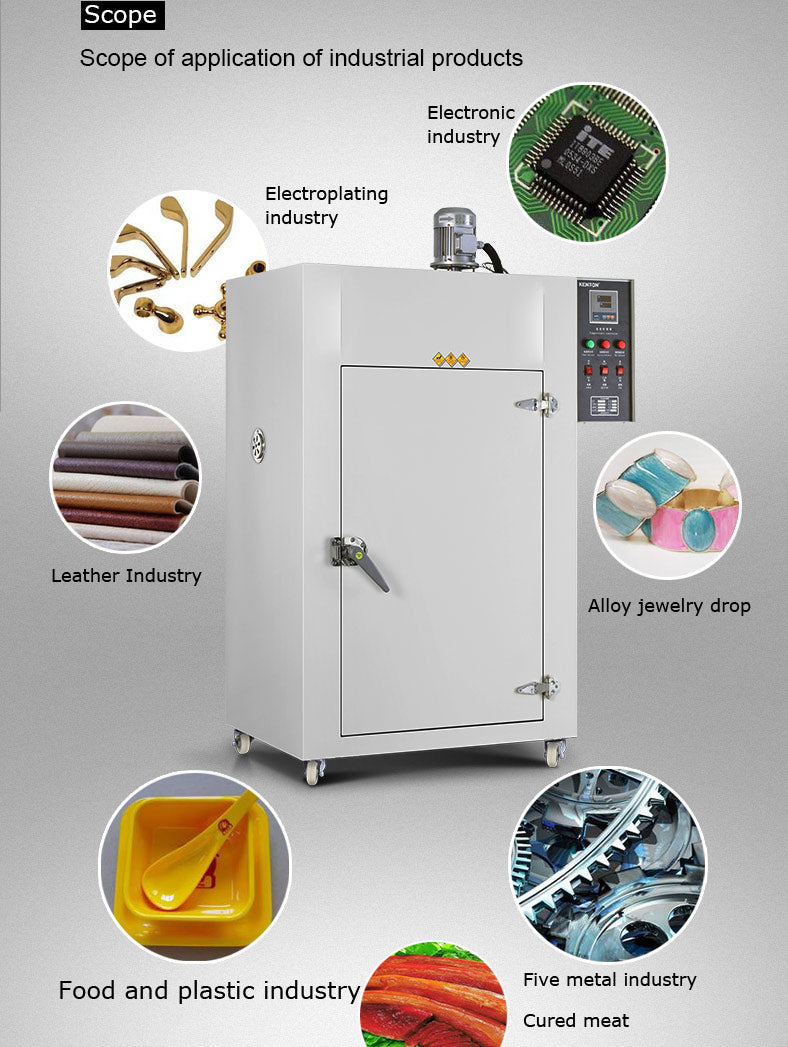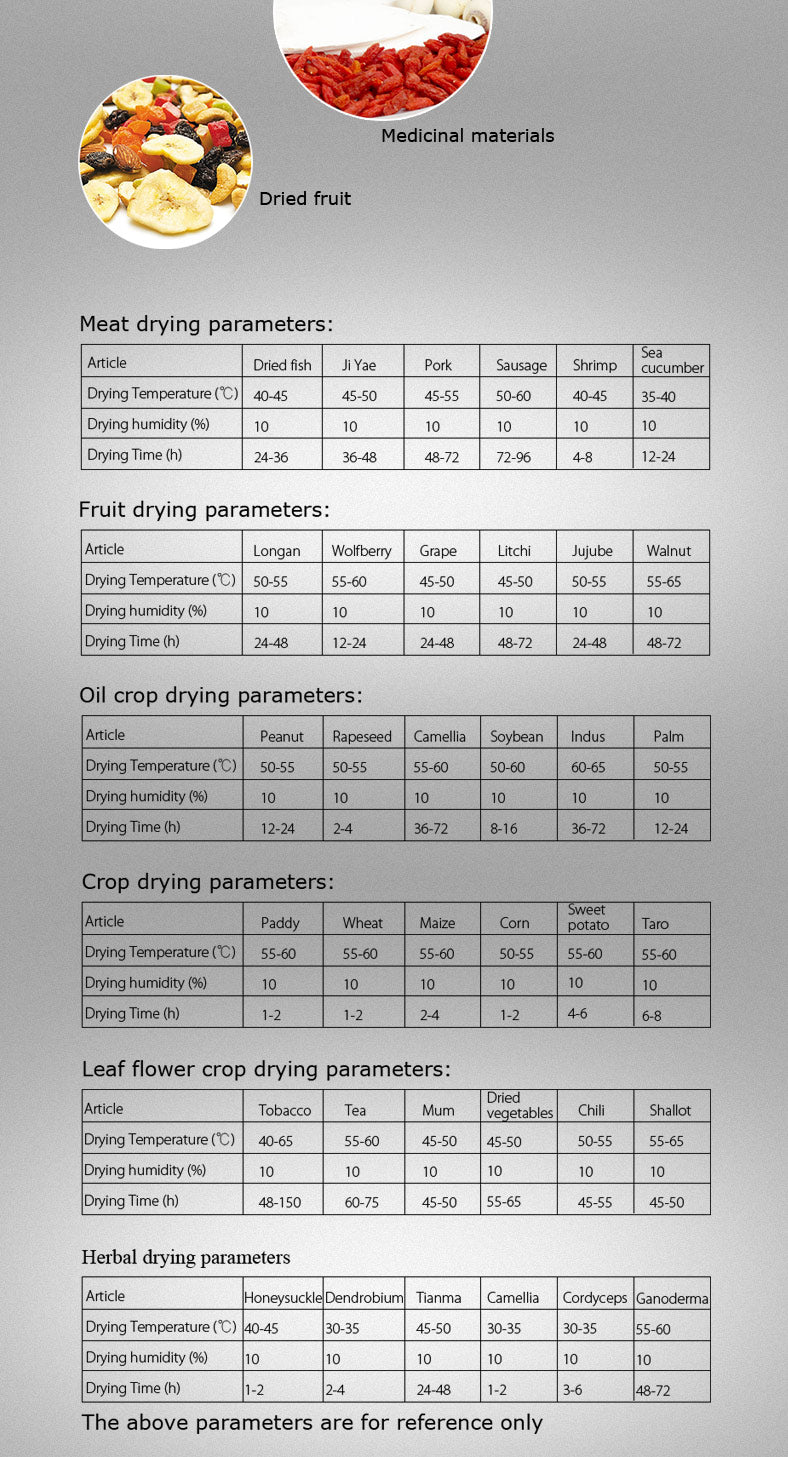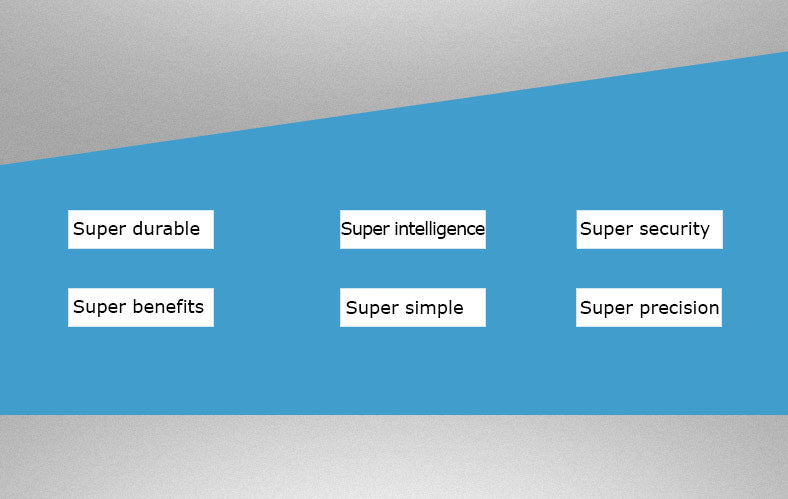 Get help with product selection and ordering