Regular price
$1,705.00 USD
Regular price
Sale price
$1,705.00 USD
Unit price
per
Sale
Sold out
The Kenton manufactured Biochemical Incubator uses the analysis of the BOD determination of water, a constant equipment for environmental protection, health and epidemic prevention, drug testing, livestock, aquaculture, scientific research and other production department.
 It can provide a stable temperature environment, large temperature range with the function of cooling and heating, satisfy culture and preservation of cell, microbe,and plant growth test.
According to China pharmacopoeia requirements, AS3350 of Australia, FDA of the united states, ENICH and other related standards; For long-term acceleration experiments and forced degradation experiments.

Product introduction:
● World famous compressor: balanced refrigeration technology, auto defrost, multiple security system, long time running, environmental protection, high efficiency and energy saving.
● Auto-defrost function: original rapid heat pump defrost technology, for continuous operation, effectively prevent frost because of continuous operation of evaporator.
● Refrigeration effect manual control system: meet customer's terrible work environment.
● Imported DuPont SUVA R134 an environmental refrigerant. For cleaner world and for better work condition.
● To save energy, to reduce the cost.

ALLFLOW Perfect Air Current Cycling:
● ALLFLOW air current cycling: perfect forced convection, maximum samples number of working room, minimum temperature recovery time after the opening, world famous axial fan, perfect air current design, ensure an ideal result of samples culture.
● ALLFLOW air current cycling: keep temperature continuous and stable, keep humidity continuous and stable, ensure perfect sample culture.

ALLSENS Programmable PID Control:
● Integrated, dot-matrix LCD display, Chinese and English subtitles, design for the highest operational comfort.
● Display parameters: temp humidity, cycle, run time, run/stop.
● Adaptive PID controller precisely control the temperature and humidity, prevent temperature soaring, keep working room temperature stable and uniformity.
● User password protection, built-in multifunctional memory menu, connect to multiple devices (up to 16 units), real-time monitoring.
● Programmable multi-sections control, to meet customer needs, temperature and humidity control up to 30 sets. Time setting:0-99h, 0-9999m, programs can be executed automatically cycles.
● Set operations with beep tips
● Remote-controlled operation, with programmable software (option). Bacteria-free culture with UV disinfection (meet Mold incubator).

Excellent Imported Sensor:
● Imported industrial sensor PT100, short response time, low self-heating temperature.

Efficient Isolation Design:
● Design of double-layer isolation, reduce power consumption, environmental protection concept, energy conservation.
● Internal isolated door design, easy observation of working room samples, keep temperature stability of working room.

Ergonomic Design:
● Laboratory of classical color design, international fashion design, arc-shaped design, for highest operational comfort.
● Integrated design that contains original outside handle and LCD screen, ergonomic structure, comfortable viewing angle, convenient to open the outside door and operate interface.
● Interval and number of mesh shelf can be adjusted according to customer requirements. Maximum capacity to meet customer needs.
● Comfortable vertical structure, maximize work chamber, working room in the upper, convenient to take.
● Double door design, easy observation samples, keep temperature stability, with bell-type lighting system.

Modern Manufacturing Processes:
● Sheet metal parts use laser cutting and CNC bending technology. Cold-rolled sheets use three line of acidification anti-rust technology. Incubator surface use workmanship of spraying plastics.

Easy to Clean:
● Internal surface is smooth and less weld, easy cleaning and maintenance.
● Pull multilayer shelf design, less metal accessories, easy to clean.
● Drainage design of chamber humidification collecting tank. User can discharge water as required to avoid bacteria.

Convenient Maintenance:
● Liquid crystal micro-computer controller with diagnostic function. Display operating parameters including historical record, temperature and humidity data.
● Electrical control components and working room are installed separately. installed behind incubator, easy to maintenance.

Secure and Efficient Protection Concept:
● Multiple over temperature protection function, sound and light alarm.
● Automatic double over temperature protection function.
● All electronic components are UL certified.
● All over temperature protection devices meet Germany standard DIN standard D12880 Class 3.1.

Technical Parameters:
Product model

ALLIGENT-SH
Biochemical Incubator 

 

SH-100

SH-150

SH-250

SH-400

Convection Mode

Forced Convection

Control System

Microprocessor PID

Temp. Range

0~60℃

Temp. Accuracy

0.1℃

Temp. Fluctuation
(10-40℃)

±0.5℃

Temp. Uniformity(℃)(10-40℃)

±1

±1

±1

±1.5

±1

Timer Range

0~99 Hours,0~9999 minutes,can be choose

Working environment

Ambient temperature:10~30℃, Humidity<70%

Insulation materials

Imported environmental protection type material

External Dimensions (H×W×D)

1250×630×680

1410×650×680

1730×650×740

1700×745×930

Internal Dimensions(H×W×D)

610×490×390

760×510×390

1100×510×450

1050×600×640

Interior Volume(L)

100

150

250

400

Interior steel materials

Interior steel materials

Interior steel materials

3

3

4

4

Power Consumption(W)

850

1000

1100

1100

Power supply

Single phase AC220V/50Hz

Net Weight(KG)

95

107

135

158

Net Weight(KG)

120

133

162.5

188

Shipping Dimensions(H×W×D)

1450×730×830

1605×760×830

1935×760×890

1907×815×1090
Share
View full details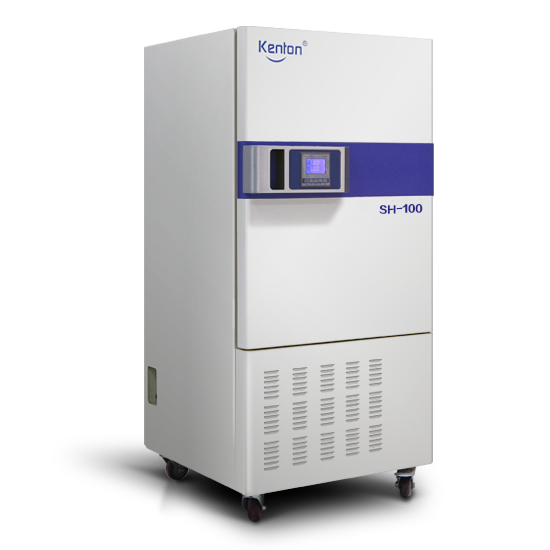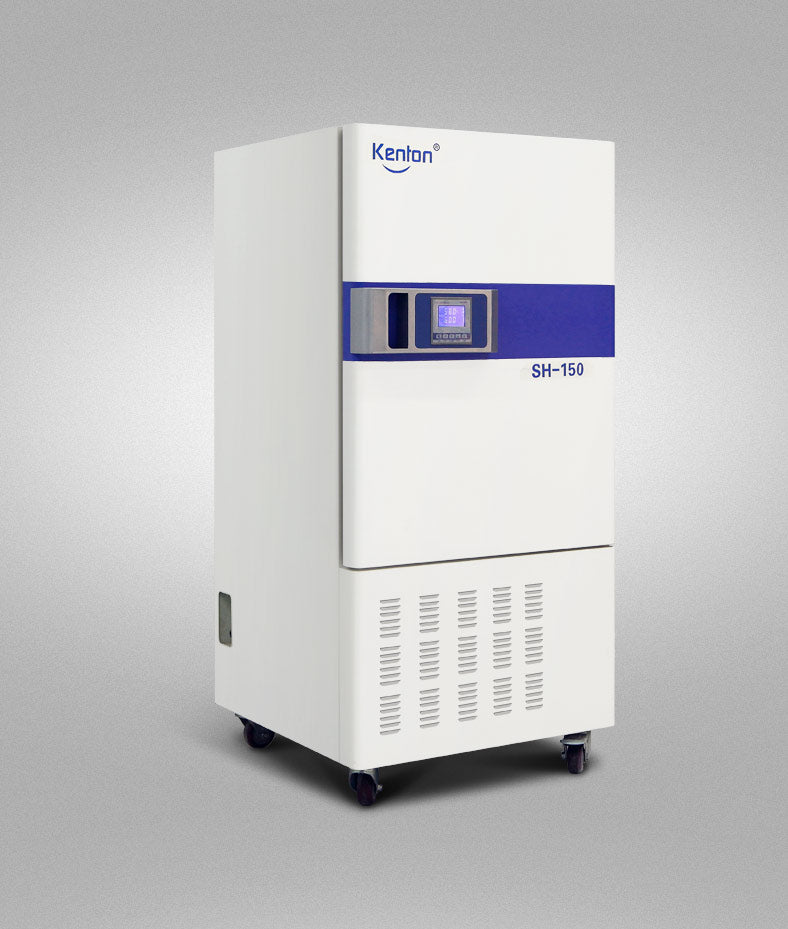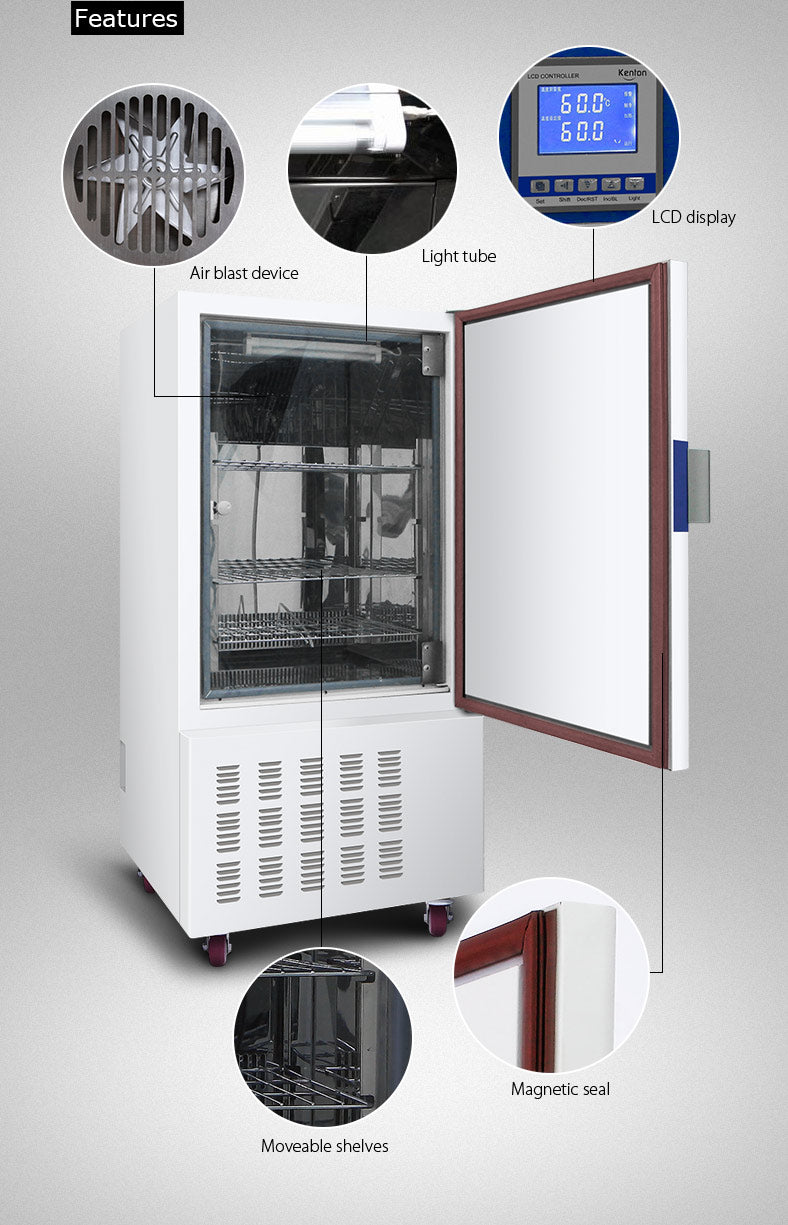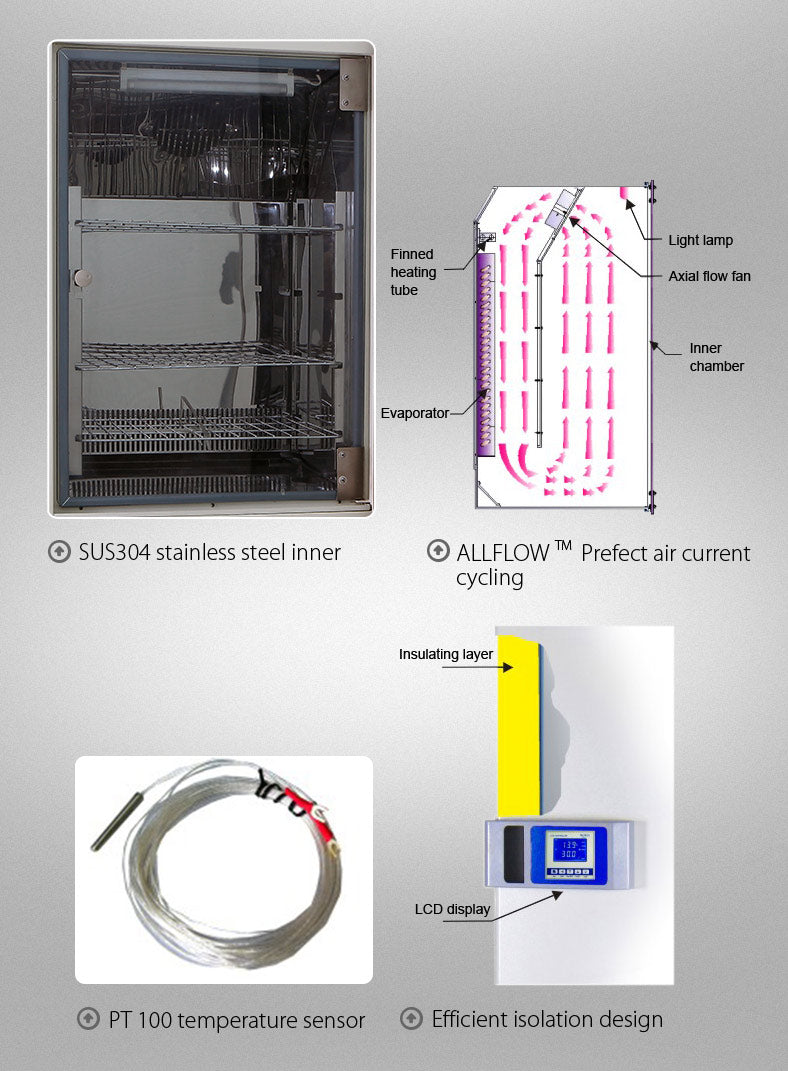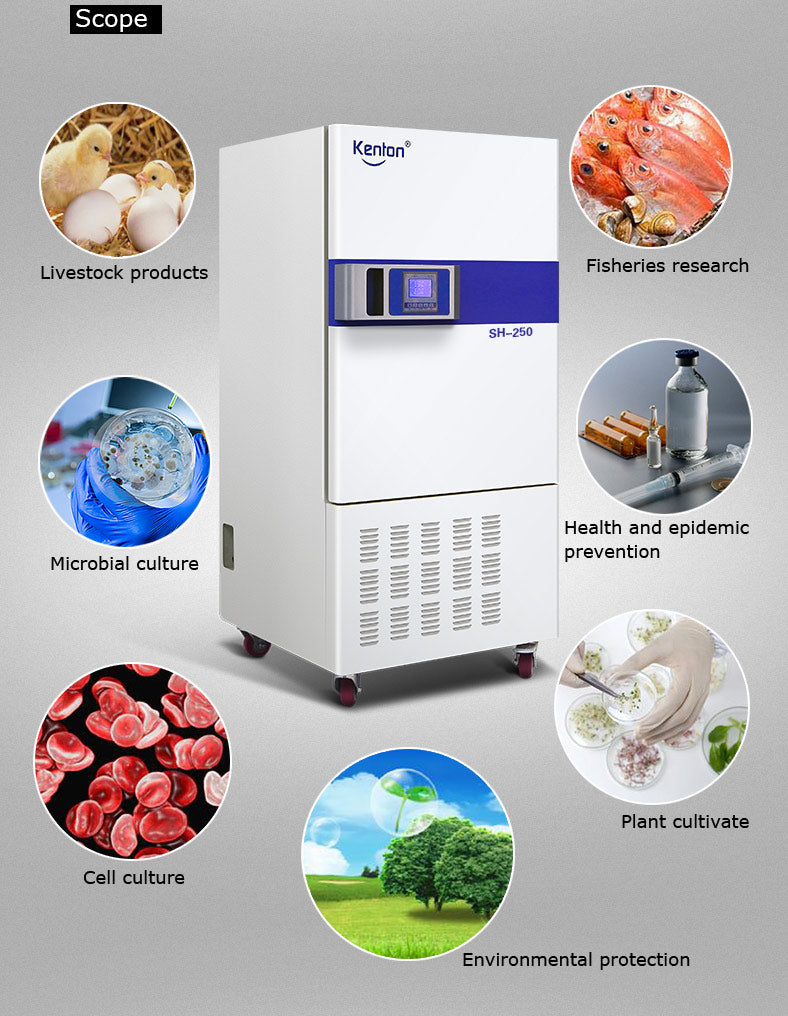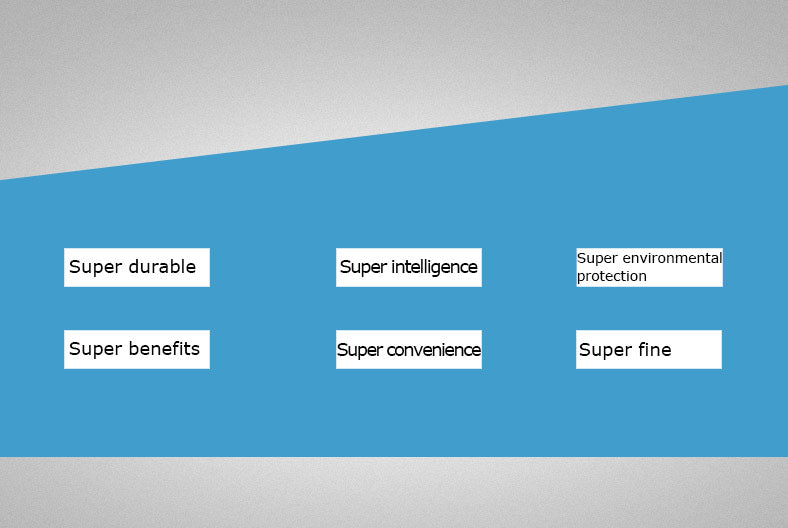 Get help with product selection and ordering