Regular price
$2,294.00 USD
Regular price
Sale price
$2,294.00 USD
Unit price
per
Sale
Sold out
The JH series laminar flow cabinet combined with perfect airflow mechanical design for the operator to create a partial purification work environment so that experiments can be carried out smoothly.
Applicable in the field of protection of biotechnology, pharmaceutical, life sciences and precision electronic products.
Product introduction:
● Integrated LCD dot matrix LCD display, real-time display the status of lighting, sterile, air flow and other parameters.
● User-friendly design, with sterilization, lighting, interlock functions to protect the operator from UV light burns and ensure safe operation.
● Wind speed multi-level adjustable, the air volume can be adjusted according to the user.
CLEANFLOW™ clean air technology
● Centrifugal wind wheel low-power motor, based on airflow mechanics principle, arc-shaped large-diameter inlet design to reduce turbulence generated to ensure low noise operation of the system.
● Reasonable duct design, optimized net press box, with micro-mesh design layer outflow wind deflector, convex, no dead ends, to ensure the uniformity and stability of the airflow.
● Standard early-efficient and efficient double-filter, primary filter to avoid airflow dust particles to enter and extend the life of high efficiency filter. High efficiency filter without clapboard HEPA, retention efficiency of 99.99%.
● According to the customer's requirements, CLEANFLOWTM series with the vertical flow and horizontal airflow
Technical Parameters:
Product type

JHP horizontal super clean bench series

JHZ vertical super clean bench series

 

one person JHP-1

two person JHP-2

one person JHZ-1

two person JHZ-2

The international ISO 14644.1 standard, CLASS 5 (U.S. Federal 209E, 100 level)

Ambient temperature 10~30℃, Relative humidity
below 70%, No obvious vibration and dust around

Overall size(mm)
(H×W×D)

Inner size(mm)
(H×W×D)

Packing size(mm)
(H×W×D)
Share
View full details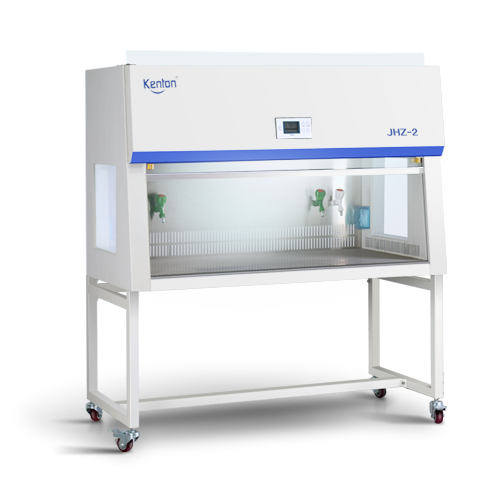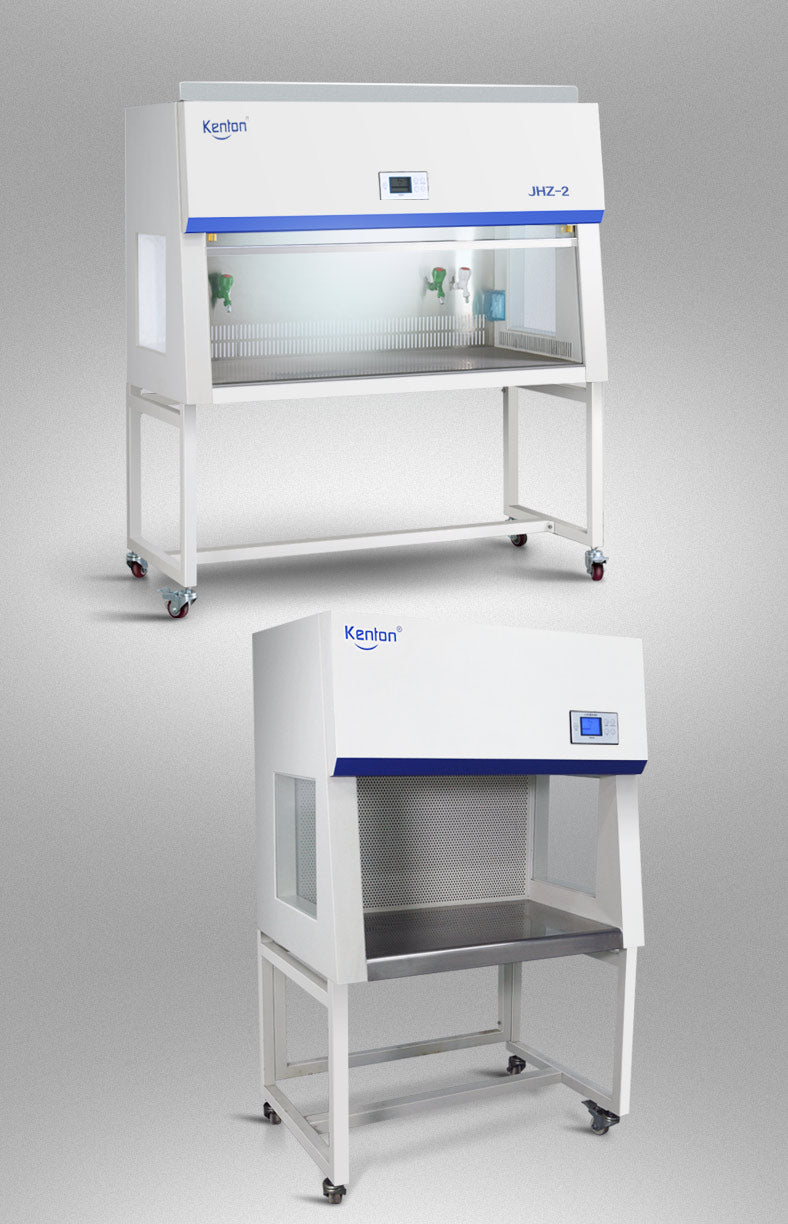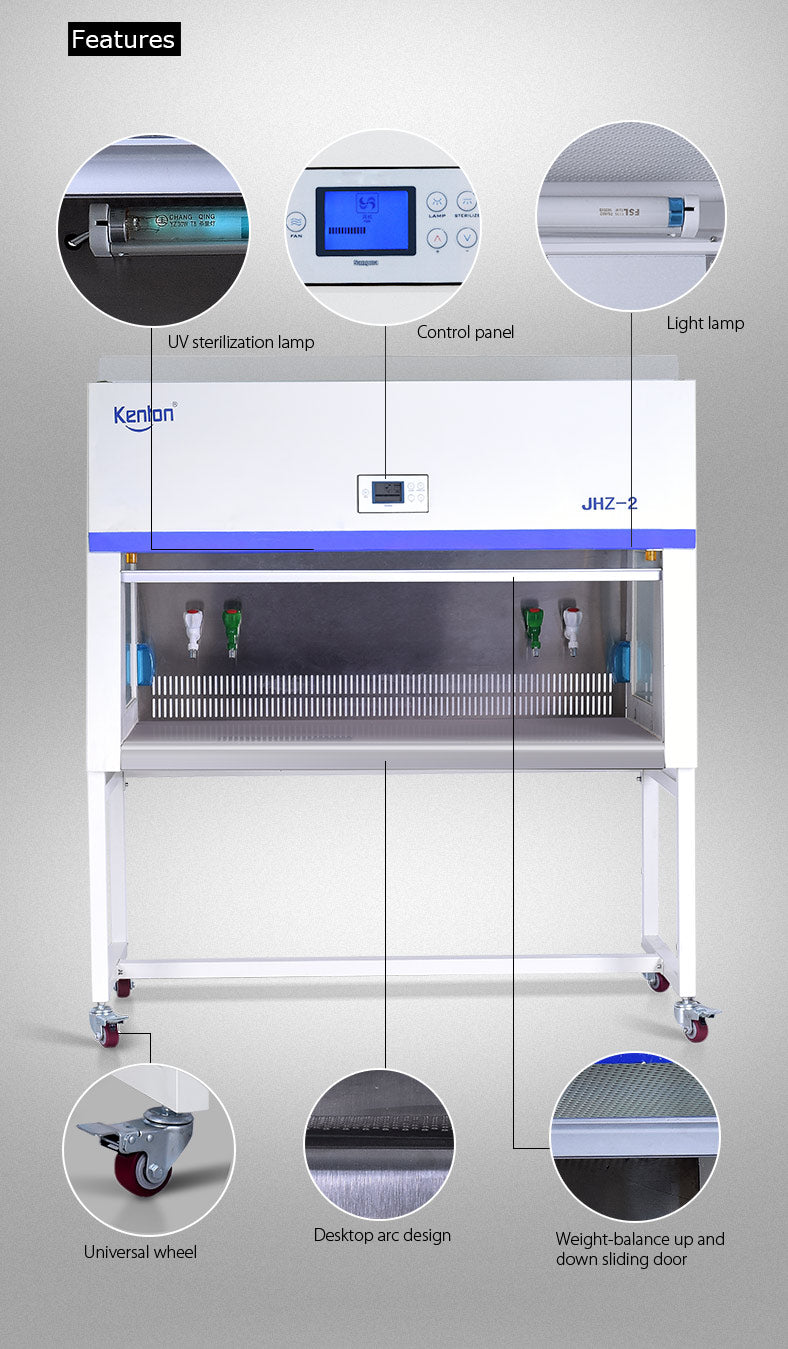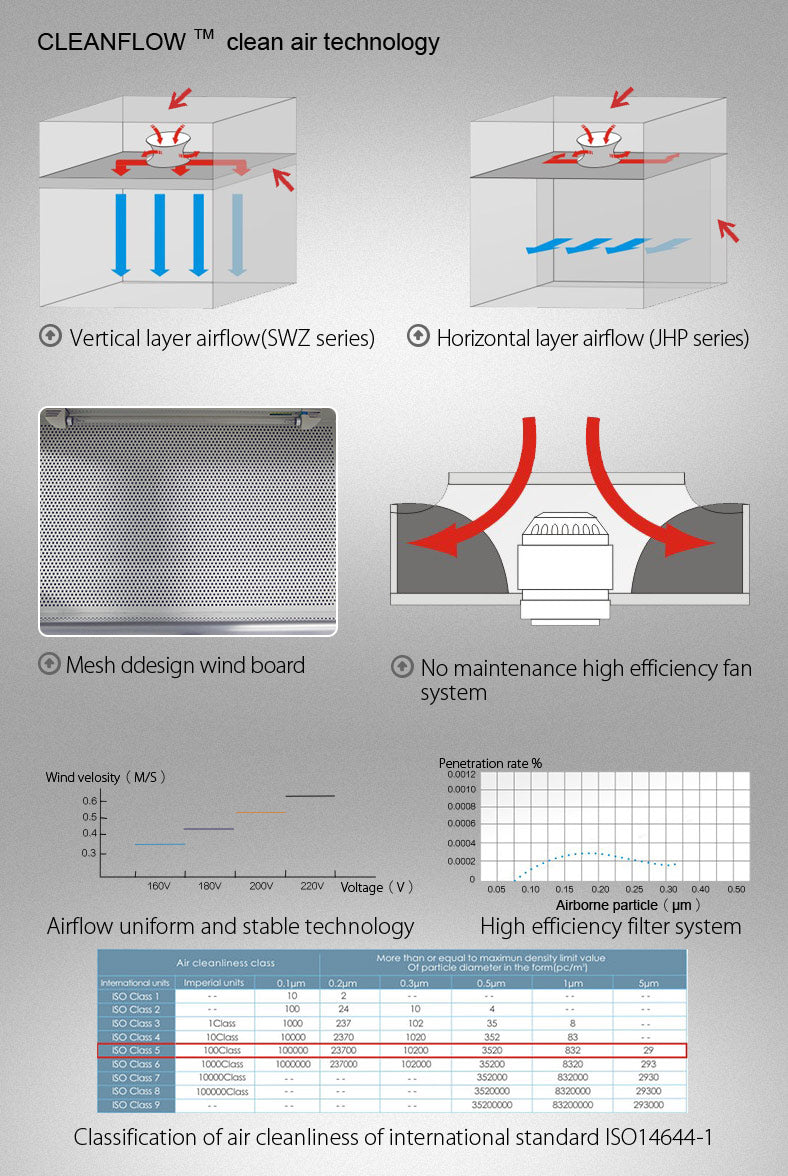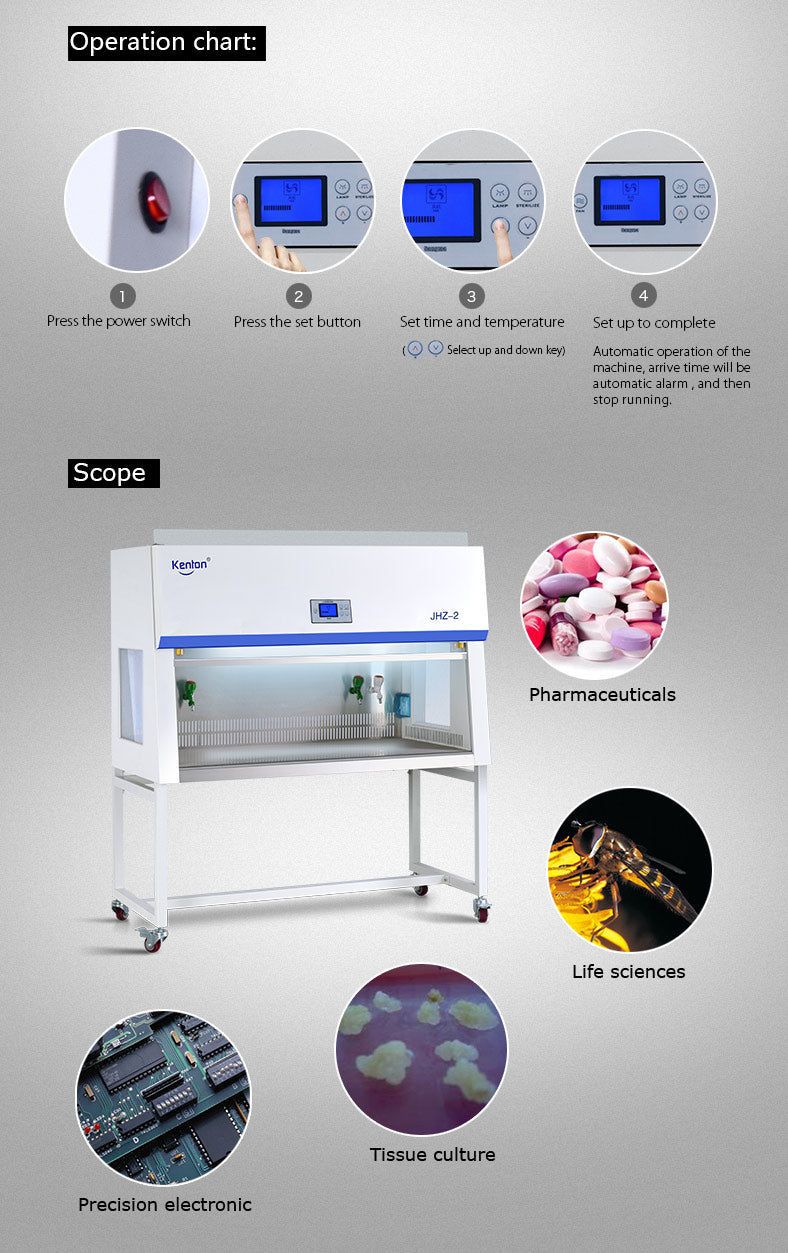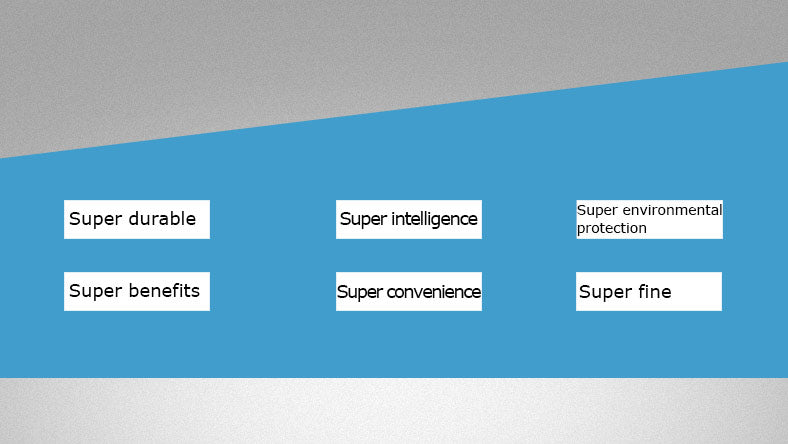 Get help with product selection and ordering