Regular price
$1,316.00 USD
Regular price
Sale price
$1,316.00 USD
Unit price
per
Sale
Sold out
Vacuum drying ovens are used extensively in the pharmaceutical, medical, and agricultural research industries for drying heat-sensitive and readily oxidized materials. They are particularly well suited for powdered or other granular samples and dramatically reduce drying times.
Warming up the chamber. Utilizing imported temperature sensors, insulation isolation, and partition heat transfer in conjunction with automated numerical vacuum degree control and valve electronic control technology enhances operational accuracy and convenience.
Product introduction: 
● ALLHEAT™ series products have uniform distribution of heat, so low energy consumption, heat not easily lost, and allow customers to use cost reduction. 
● ALLHEAT™ advanced cavity preheat technology is the heating elements evenly distributed around the tank, the pre-heating of the cavity inner wall, and then through heat transfer and forced-fan convection, so that the cavity temperature of every point can be accurately achieved and maintain settings, ensuring uniform distribution of cavity temperature.
S.H-Transfer™  Shelf Heating Transfer Technology:
● The industry-leading worldwide record for S.H-Transfer™  Shelf Heating Transfer Technology Shelf temperature and cavity heating chamber temperature consistency are achieved by the use of S.H.-Transfer ™  shelf heat transfer technology, which increases the effective contact area between the shelf and cavity heating chamber. In order to provide the most direct and efficient heat transfer possible for the sample, S.H. Transfer ™  shelf heat transfer technology successfully addressed the issue of reduced heat transmission under vacuum.
ALLSENS™ Programmable PID Control:
● With an integrated dot-matrix LCD display and both Chinese and English subtitles, ALLSENS™ Programmable PID Control™ is designed to provide optimal operational comfort.
● Easy-to-use design. Display parameters include run duration, cycle, temperature, humidity, and run/stop.
● The temperature and humidity are accurately controlled by the adaptive PID controller, preventing temperature spikes and maintaining a consistent and steady working room temperature.
● Real-time monitoring, multiple device connectivity (up to 16 units), integrated multipurpose memory menu, and user password security.
Programmable multi-section control with up to 30 types of temperature and humidity adjustment to accommodate customer needs. Time setting: 0–99 h, 0–99 99 m; applications can run in cycles.
● Use beep tips to set operations.
● Able to operate computer software remotely; expert help for ALLSENS™ programmable software (optional).
ALLSENS™ Programmable PID Control:
● Utilize a full isolation design between the liner and shell to prevent energy loss from heat transfer using Pro-InsulationTM Isolation Insulation Technology, which is based on the efficient utilization of heat as a concept.
● Door seals with isolation type hinge design and door handles and belt fastening to ensure tightness; imported high-density thermal insulation material wrapped liner; based on the efficient use of heat as a concept; complete isolation design between the liner and shell to prevent energy loss due to heat transfer.

Excellent Imported Sensor: 
● PT100 is an imported industrial sensor with a low self-heating temperature, a rapid response time.
● Imported pressure sensor, limited to KZ-G series with the series, to give an effective assurance for vacuum stability control between precise pressure values.
Ergonomic Design:
●Laboratory of classical color design, international fashion design, arc-shaped design, for highest operational comfort.
●Integrated design that contains original outside handle and LCD screen, ergonomic structure, comfortable viewing angle, convenient to open the outside door and operate interface.
●Interval and number of mesh shelf can be adjusted according to customer requirements. Maximum capacity to meet customer needs.
●Comfortable vertical structure, maximize work chamber, working room in the upper, convenient to take.
●Double door design, easy observation samples, keep temperature stability, with bell-type lighting system.

Modern Manufacturing Processes:
●Sheet metal parts use laser cutting and CNC bending technology. Cold-rolled sheets use three line of acidification anti-rust technology. Incubator surface use workmanship of spraying plastics.

Easy To Clean:
●Internal surface is smooth and less weld, easy cleaning and maintenance.
●Pull multilayer shelf design, less metal accessories, easy to clean.
Convenient Maintenance:
●Liquid crystal micro-computer controller with diagnostic function. display operating parameters including historical record, temperature and humidity data.
●Cavity with SUS304 stainless steel material, good corrosion resistance and durability.
●Electrical control components and working room are installed separately. installed on the top of incubator, easy to maintenance.

Secure and Efficient Protection Concept:
●Multiple over-temperature protection, audible and visual alarm to remind customers
●Automatic double over temperature protection function.
●All electronic components are UL certified.
●All over temperature protection devices meet Germany standard DIN standard D12880 Class 3.1.
●Observation window using explosion-proof, tempered glass for double protection, improve safety operating personnel.
●With flexible suspension, anti-pressure protection device in the door frame to avoid debris damage operator due to pressure or rupture.
Technical parameter:
 Model
ALLIGENT-KZ Vacuum Oven
ALLIGENT-KZG Vacuum Oven  (High-end configuration)
KZ-23                                    KZ-50     
KZ-23G                            KZ-50G

Convection Mode

Natural convection(Activities clapboard thermal conductivity)

Natural convection(Activities clapboard thermal conductivity)

Control System

10segment programmable microcomputer PID intelligent automatic control system

10segment programmable microcomputer PID intelligent automatic control system

Degree of vacuum display

Pointer display

Digital display

Vacuum degree control 

Manual control

Electronic automatic control

Temp. Range   (℃)

RT+5℃~250℃

RT+5℃~250℃

Temperature resolution(℃)

±1

±0.1

Temp. Fluctuation
(℃)(In the range of RT+10℃~240℃)

±1

±0.5

Timer Range

0~99h,or 0~9999min,can be choose

0~99h,or 0~9999min,can be choose

Working environment

Ambient temperature:10~30℃, Humidity<70%

Ambient temperature:10~30℃, Humidity<70%

Insulation materials

Imported environmental protection type material

Imported environmental protection type material

External Dimensions




(H×W×D)

695×545×480 (KZ-23)       

783×635×550 (KZ-50)

695×545×480 (KZ-23G) 

783×635×550 (KZ-50G)

Interior Volume  (L)

23 (KZ-23)

50 (KZ-50)

23 (KZ-23G) 

50 (KZ-50G)

Interior steel materials

SUS304 stainless steel inner

SUS304 stainless steel inner

The number of standard tray

2

2

Power(W)

800 (KZ-23)

1200 (KZ-50)

850 (KZ-23G) 

1250 (KZ-50G)

Supply voltage

220V/50Hz

220V/50Hz

Net weight (KG)

33 (KZ-23)

68 (KZ-50)

35 (KZ-23G) 

70 (KZ-50G)

Shipping weight(KG)

35 (KZ-23)

71 (KZ-50)

38 (KZ-23G) 

73 (KZ-50G)

Packing size(mm)
(H×W×D)

820×625×600 (KZ-23)

900×715×670 (KZ-50)

820×625×600 (KZ-23G)

900×715×670 (KZ-50G)
Share
View full details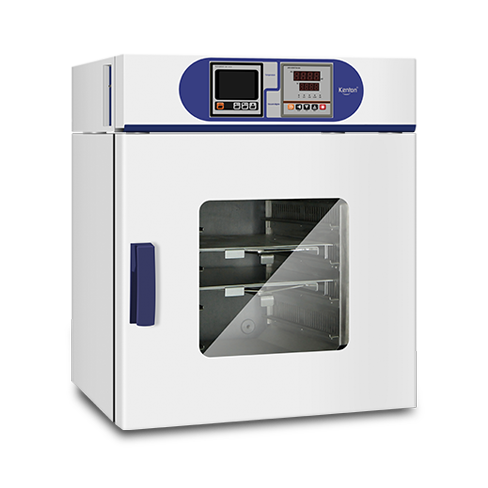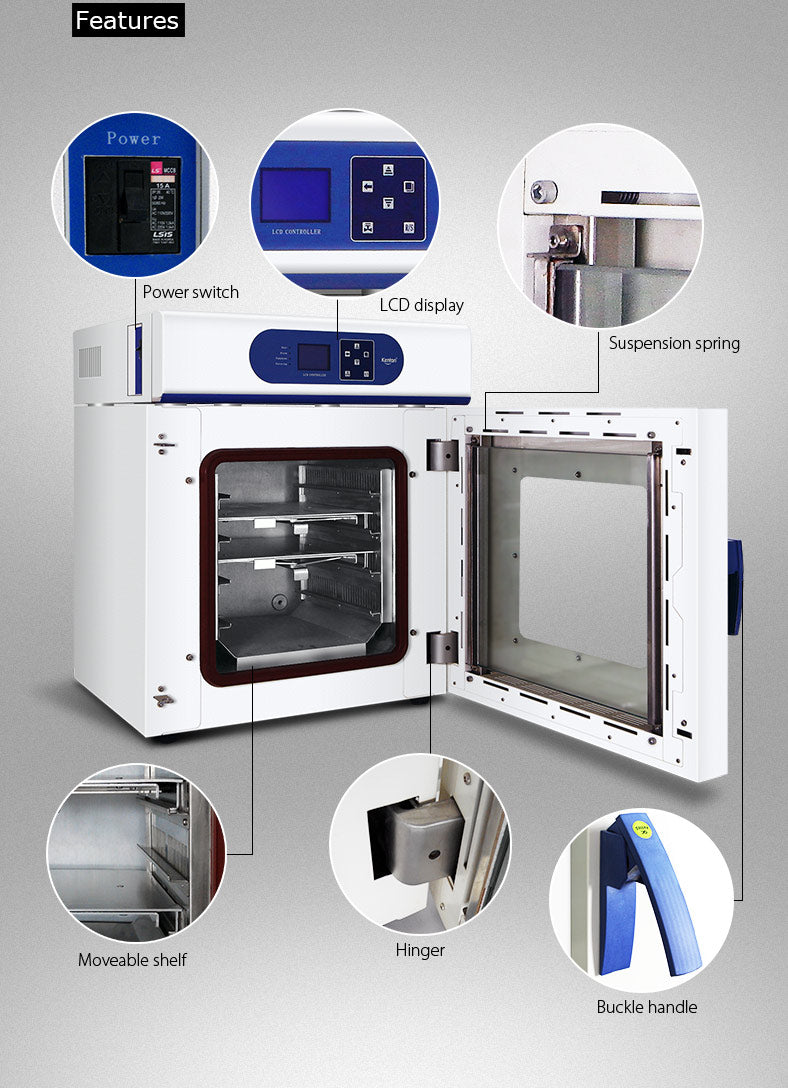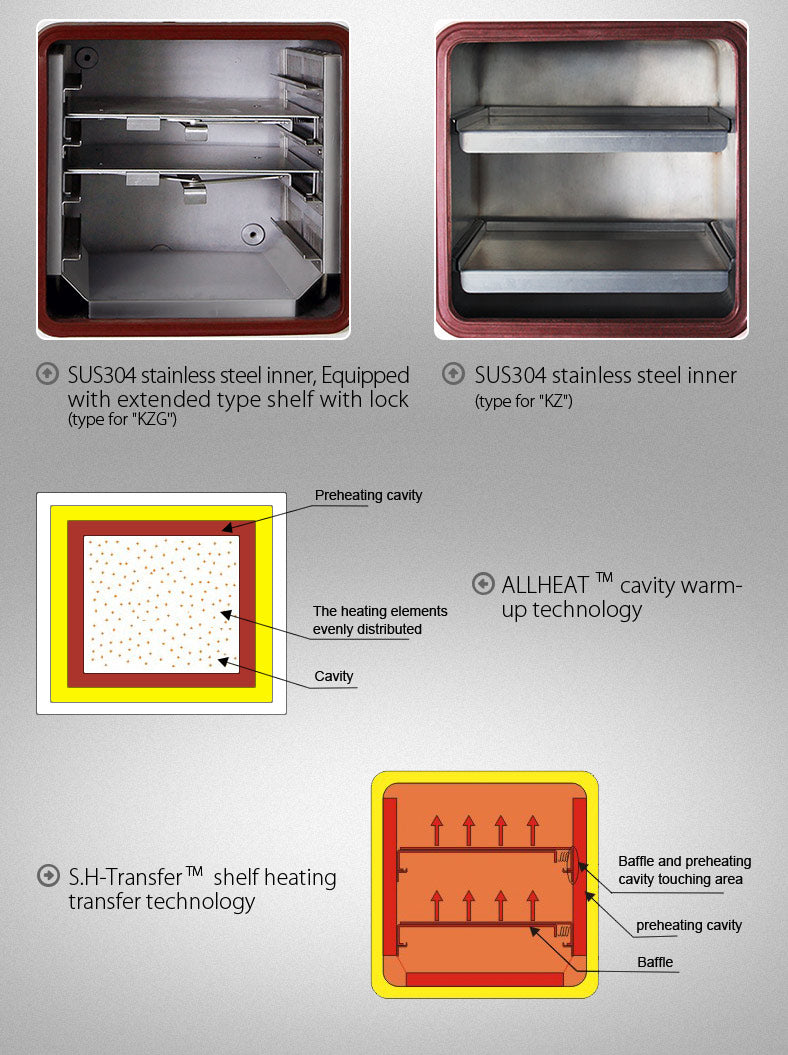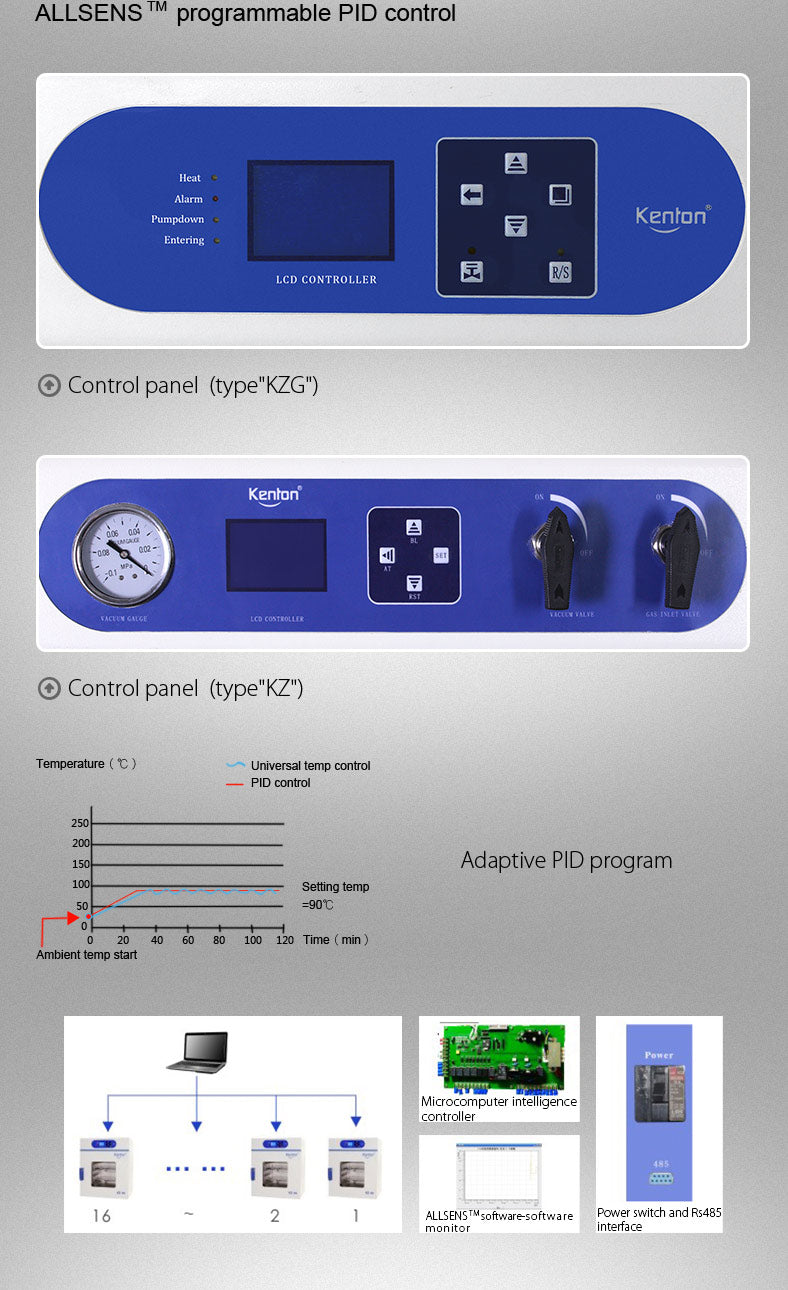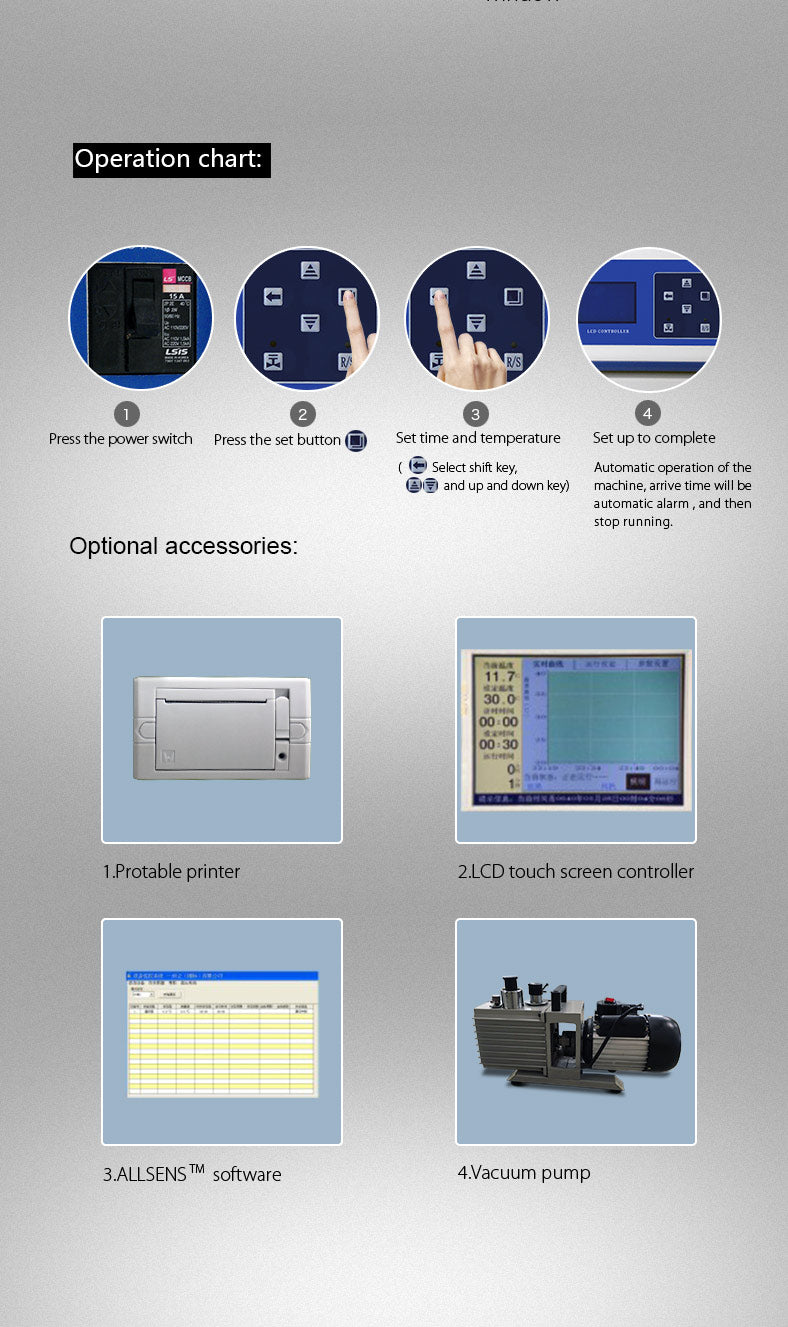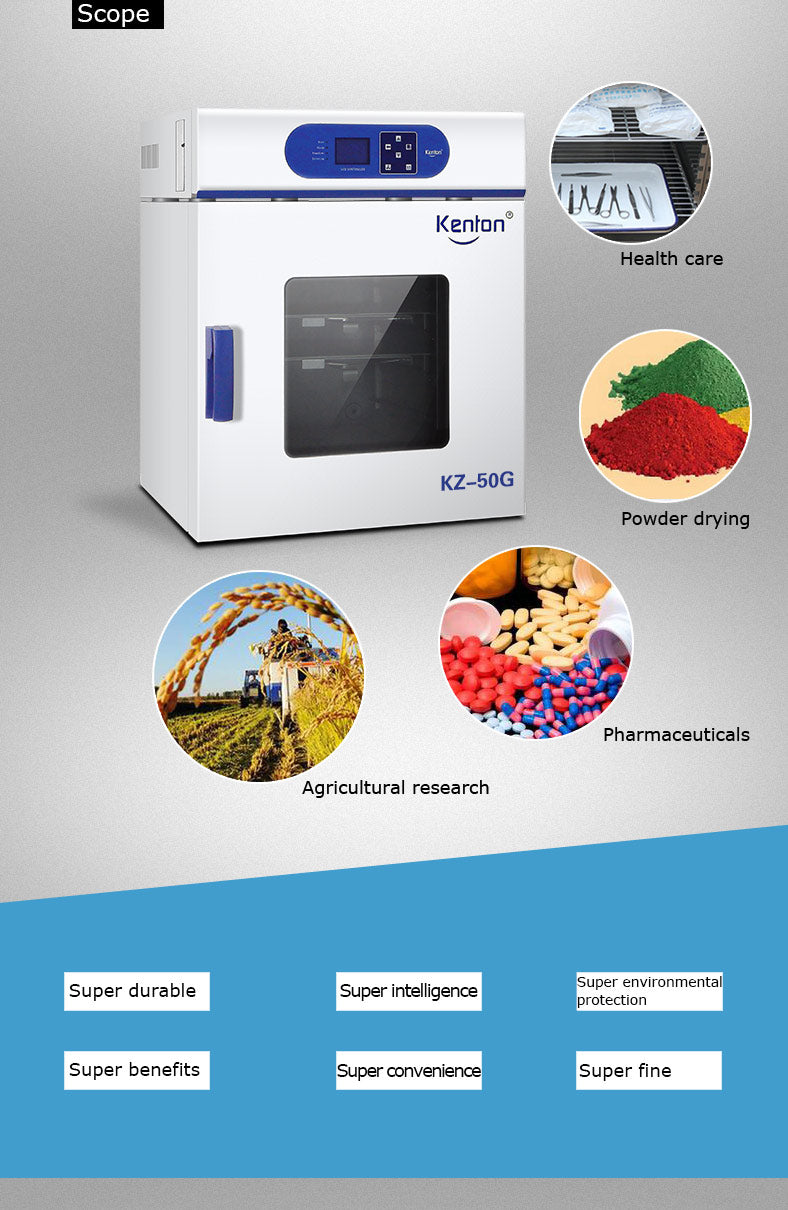 Get help with product selection and ordering