Regular price
$823.00 USD
Regular price
Sale price
$823.00 USD
Unit price
per
Sale
Sold out
The Kenton manufactured SPX series of Mildew Incubator is suitable for environmental protection, medical, drug testing, health and epidemic prevention, livestock, aquaculture, scientific research and other production department. A special constant temperature equipment for the analysis of the BOD determination of water, bacteria, biochemical, microbiological culture protection, plant cultivation and breeding.
Bod incubator with Cooling system. Without fluorine R134a refrigerant, more energy saving and high efficiency. Reasonable air duct circulation system, ensure uniform temperature in the working room; adopt magnetic door seal, ensure excellent sealing and lighting device convenient to observe.
Feature:
● Cooling system with high quality imported compressor. Delay protection function. Smooth start and low noise when working.
● The inner chamber is made of mirror stainless steel.
● Semicircular corners inner chamber is easy to clean.
● Shelf can be adjusted.
● LED microcomputer controller.
● Touch key parameter setting.
● Timer, over temperature alarm function.
● Easy to watch the goods in the inner chamber with lighting.
Technical Parameters:
Model

Temp
range

 (℃)

Accuracy
(℃)

Fluctuation (%)

Voltage
(V)

Power (KW)

Inner size

(mm)

(H*W*D)

Overall dimension
(mm)
(H*W*D)

Packing size

(mm)

(H*W*D)

Net weight

(KG)

Shiping weight
(KG)

SPX-70S(MJ)

0~60

 

 

 

±0.5

 

 

 

±1

 

 

 

220

 

 

 

0.35

500×400×320/70L

1020×540×570

1140×620×650

56.5

62.5

SPX-100S(MJ)

0.35

580×450×380/100L

1100×590×620

1220×670×700

90

98

SPX-150S(MJ)

0.45

800×500×380/150L

1350×640×660

1470×720×740

102

112

SPX-250S(MJ)

0.7

1000×550×450/250L

1550×690×660

1670×770×740

130

140
Share
View full details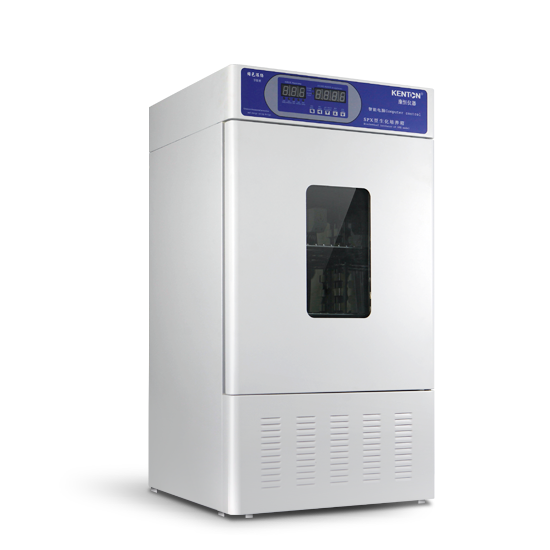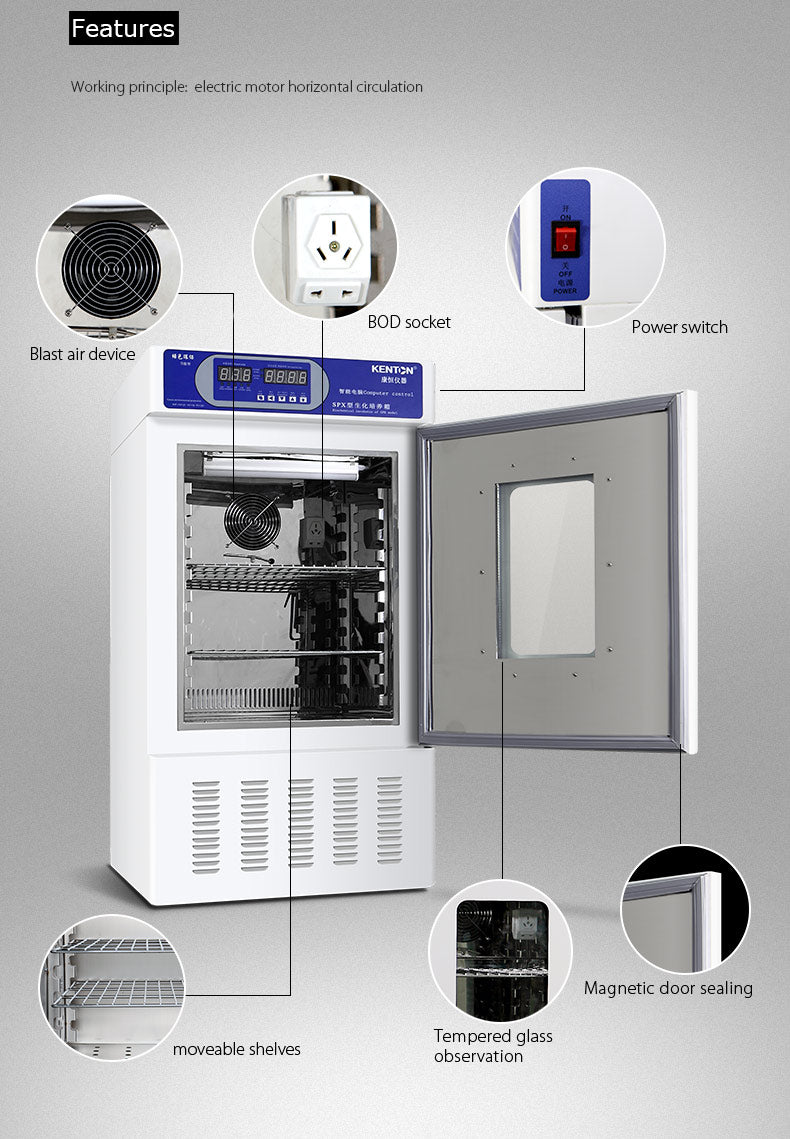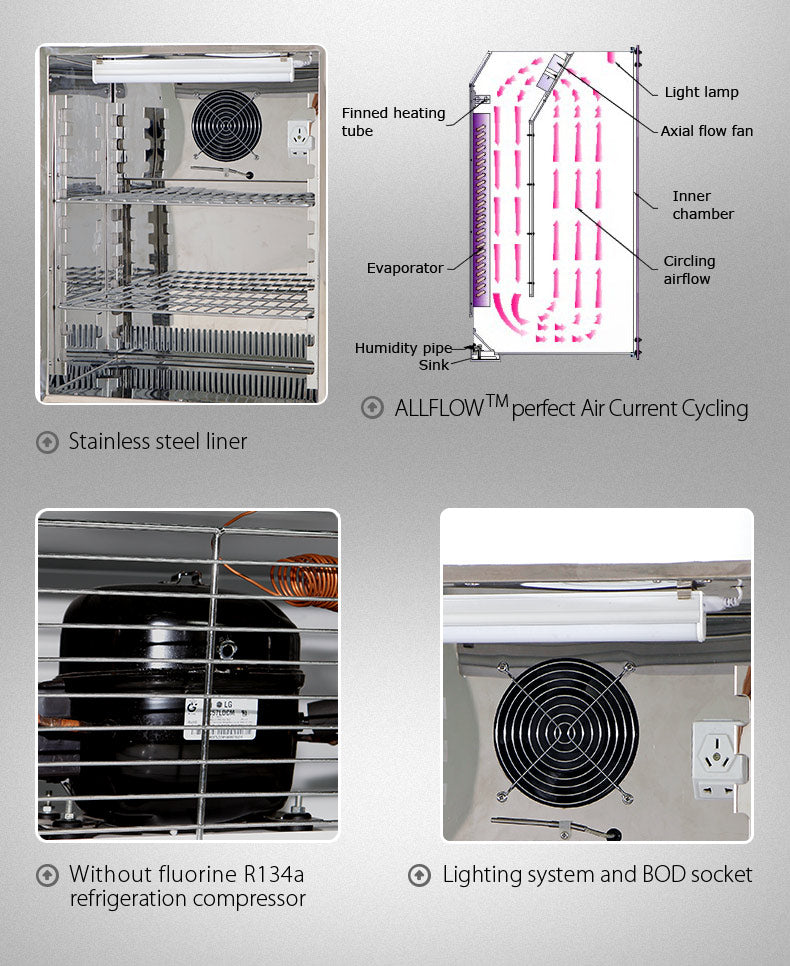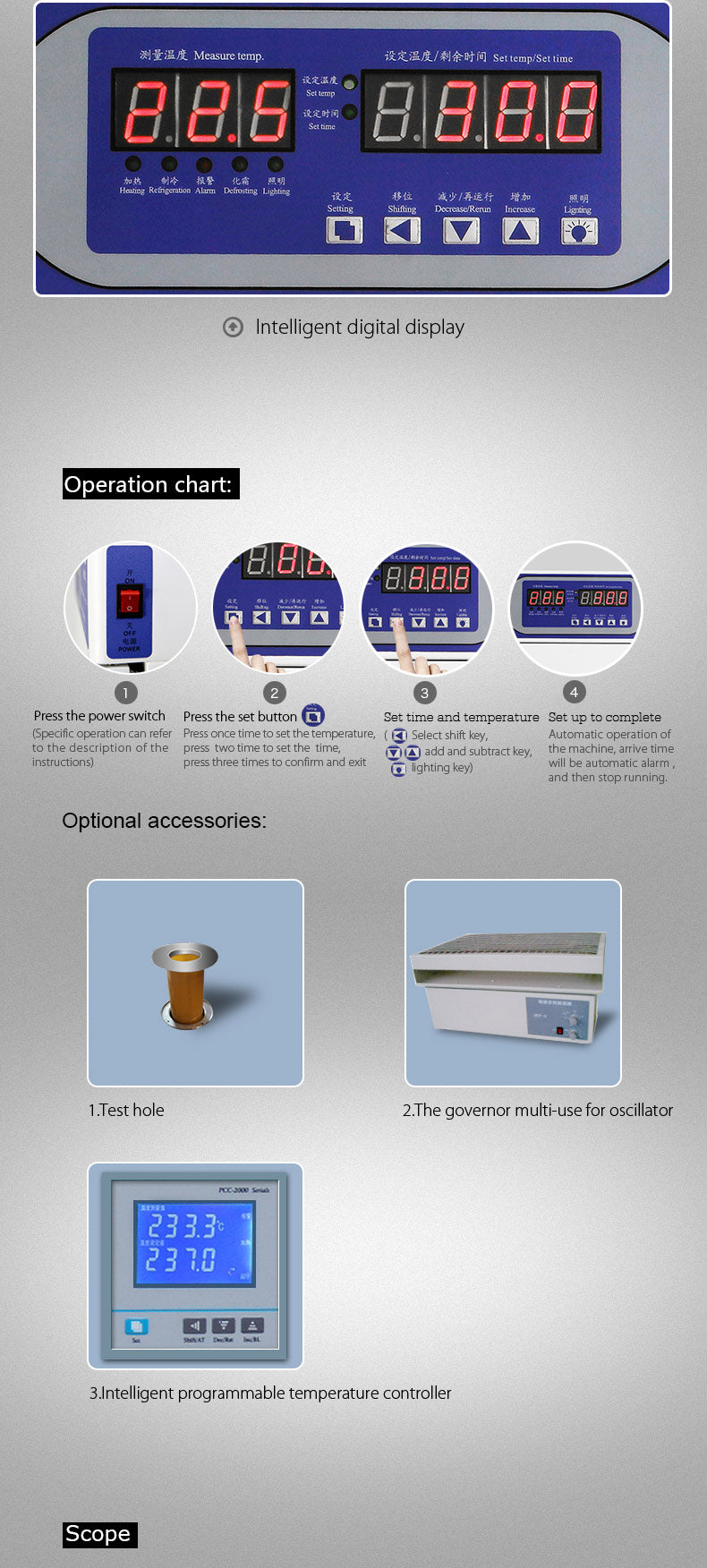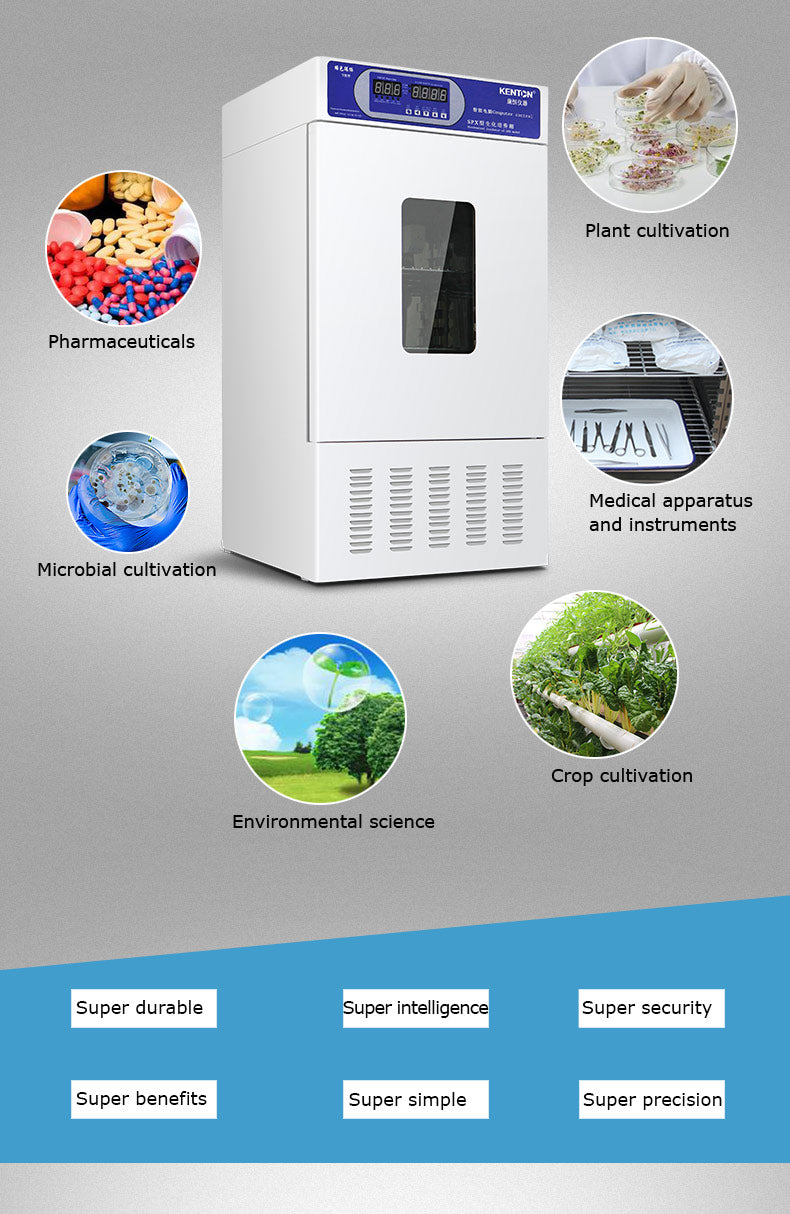 Get help with product selection and ordering